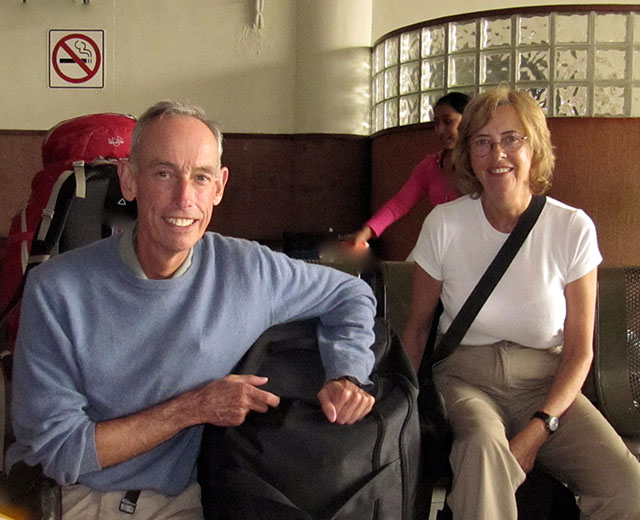 John Harrison is a writer and adventurer whose first travel book was a Sunday Times book of the week highly praised by Jan Morris. His second won the Wales Book of the Year 2011, and his history guide to Antarctica won the 2013 Wales Book of the Year Creative Non-Fiction Award, and the 2014 British Guild of Travel Writers' best narrative guide book award. He has twice won the Alexander Cordell Travel Writing Competition.
He is a highly experienced public speaker, and has given talks around the world on exploration and history, as well as on his own writing. John is a veteran of major literary festivals such as Hay and Edinburgh, and reviews manuscripts for Britain's premier literary consultancy, TLC.
When not writing, he guides, and drives small boats, mostly in polar regions. He is based in London where he lives with his partner, Celia, pictured with him here, in one of their frequent haunts last year, a Mexican bus station.
John is a Fellow of the Royal Geographical Society and a member of the British Guild of Travel Writers.

Warning: Undefined variable $admin in /customers/d/0/c/cloudroad.co.uk/httpd.www/template/footer.php on line 4