A Short Primer in Vice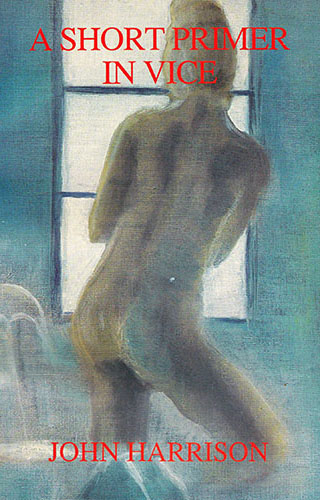 A Short Primer in Vice
Red Sharks Press 1993
(Not currently in print)
John was first published by the BBC in 1982 as a short story writer. A Short Primer in Vice includes his works for the BBC and other short stories from his first seven years' writing. From adultery with the wife of a minister, to primitive man's first encounter with a telephone kiosk, and a man who has just lost his job and thinks he is becoming invisible...
'Harrison's insights into failed sexual intrigues, parental guilt, and our inability to communicate with one another are elucidated with a calm sure style of writing that often unhinges expectations by its very deftness.'
Christopher Mills, poet.